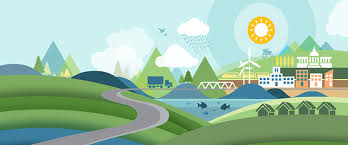 Description
Climate Change is affecting everyone and everyone is contributing to climate change. We will try to find a simple way to make people aware of the way they are influencing the climate in their daily life. We want to challenge them to change their habits to make this planet worth living for the next generations.
2 billion people are having a smartphone, which makes an app one of the easiest ways to address as many people as possible. The Climate Change Challenge App will give a challenge per week. E.g. this week you will not use a car or buy nothing that is packed in plastic or not eat meat,.... When successfully finishing the challenge, in reward it will be shown how much CO2 and water was saved in comparison with the average user in this country and points will be transferred to the 'climate challenge account'. Furthermore information will be given to the influence of driving a car, plastic, meat production,... on the environment.
In this way people can contribute to environmental protection in a game-like competition. 
I am planning to optimize the app with a project team that is dealing with climate change and will use it for educational purposes. We will probably work together with schools and make other advertisement for the app. So if you join the team, you will contribute to an app that will be for sure implemented and used at the end.
Write me an e-mail if you have any questions. I would be really happy if this idea will be implemented and for this I need your help!
Looking forward to work with you and have a fun weekend =).
Weekend Goals
Developing a Climate Change Challenge prototype
Learning and having fun!
Skills being sought
iOS / Android App development
Knowledge about / interest in climate change
Contacts
Paula Aschenbrenner (paula.aschenbrenner@cern.ch)