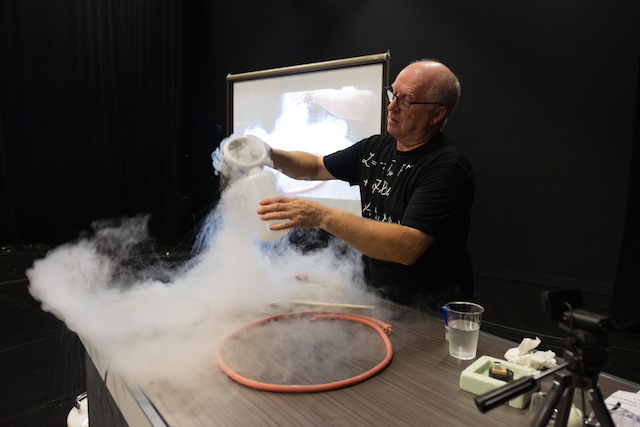 Category
Quality education
Description
Is it possible to reproduce the magic and the educational potential of a science show, online?

Criterias for an online science show:
Experiment: "Waw Effect" despite the video format.
Content:  
           - Educational interest (related to CERN physics / science / laboratory).
           - Accessible to kids 8 y/o and up.
           -  Between speaker and participants.
           -  Participation of the audience to the show.
Safety
Location: Speaker can be in a showroom with quite a lot of material, or at home (ideas for both configurations are welcome, although the second one would be very useful).
Language: Easily translatable from one language to another.
Speakers:
           - Speakers are scientists, researchers or else, not professional comedians
           - Speakers are usually volunteers so the training / preparation for becoming speaker for the show should be light.
Weekend Goals
Title, storyline and experiments for an online science show matching the criteria above.

Create a demo version.

Format the content so that it is easily accessible to volunteers who wish to train to give the show (SharePoint, video, PowerPoint or else).
Skills being sought
Education

Video

Research

Experiments

Outreach

Comedy / theatre / storytelling

Safety

IT
References and background material
Contacts
communication.locale@cern.ch